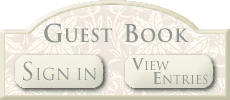 IN MEMORY OF ODIE ROSE

4/96 - 4/25/01

I LOVE YOU

My life with skunks began in the spring of 1996.  I received a call from a neighbor asking me if I would take a litter of baby skunks.   Afraid that the skunks would harm her livestock, a woman stuck a water hose down into a skunk den.  Apparently, the woman watched as the mama skunk meticulously carried each of her kits to the safety of the above ground.  On one final trip the woman then killed the mother skunk.  She must have had a change of heart, because instead of killing the babies she fortunately decided to save the kit's lives.

I anxiously agreed to take the orphaned skunks in.  Then I started having second thoughts myself.  I new nothing about skunk care.  I reluctantly asked a co-worker if she knew what I should do with the kits.  She said that she knew someone that would take them.

When the day arrived to give the kits up, I just had to keep one of those beautiful animals!  Odie was the one with the least amount of white on her.  I was drawn to her.

I bottle fed her, she slept with us, she was part of our family.

As the months passed, my gorgeous skunk started to change.  She paced the house, kept me awake at nights, wanted in bed only just to get back off the bed. She wouldn't sleep and wouldn't eat. 

My little girl was maturing. It was now time to spay her. 

I had received a book called "Skunk Stuff" by Jane Bone. (So, there really are more people out there that appreciated the beauty and love skunks can provide!)                             
After reading Jane's book, I realized that Odie should have been spayed several months earlier.

I scheduled an appointment for the surgery.  I was so worried that I might lose her during the procedure. After a very long day, she was back home with me, doing great, a real trooper. I tossed my skunk literature aside.

Several months passed.........then Odie quit eating and started losing weight, she was also turning yellow. One morning I caught her pottying on the floor.  I was stunned, there was blood in her stool, blood in her urine. I was in shock, I immediatly rushed her to the vet.  After tests and medications, we were still not postive of her diagnosis.                                                                          

As it turned out, I was killing Odie with her diet.  I was giving her cat food and anything else that she wanted. She was in liver failure.  Several months of forcing herbs and vitamims on her, things started improving.  The yellow was gone. Feed her vegetables!!......No way would my little sweetie eat a vegetable.  People were telling me not to give in to her, she will eventually eat. 

Everyone was so helpful, so encouraging, and so right!   She finally decided that vegetables really are good! 

Odie died April 25, 2001, in my arms. 

Because of my ignorance, her life was shortened.  But, in the few years she was with me, I have learned so much and hopefully my mistakes will help to teach others and maybe Odie's web page will save the life of another skunk.

If anyone is considering keeping a skunk as a pet, please do your homework, learn all you can. Visit my links below for more information.    A domestic bred skunk can be a wonderful friend. 

Unless, absolutely necessary please do not take a wild animal into your home.  There are many wildlife rehabilitators and specialists available to assist.                                             

Special thanks to everyone that has helped me

YOUR DONATIONS ARE GREATLY APPRECIATED.       

Below are links to skunks that came to share our home in my early years of learning about domestic skunks.  They have all since passed on to the Rainbow Bridge.  I purchased 3 skunks over the years and they are Ruby, Claudia and Prissy.  All other skunks you'll visit on my website came to live with us due to abuse, neglect, or their previous family were no longer able to care for them.  There are several reasons why people give up their skunks:

Thanks for visiting and be sure to sign my guest book!

Odie was thriving, she was beautiful!  The "Queen" of our household.

This page was last updated on: June 1, 2015
BE SURE TO VISIT MY HOME PAGE:

© 2010 The Skunk's Den Rescue Shelter and Education

cld 5/22/10

       Family lifestyle changes; marriage, divorce, childbirth, deaths

       Changes in finances; change/loss of job, economic  factors

       Physical living surroundings; loss of home, home is not  compatible with skunks (inablilty to                   "skunkproof" ), destruction of home furnishings, carpet digging, potty accidents, conflicts  with               other pets